onepoint was present in the Comutec UTC 2017, which was held on October 19th, 2017, in Le Tigre space at Margny-lès-Compiègne.
For this event, we organized a small challenge for the UTC students: who can answer the questions that I have prepared ?
The questions are Java SE fundamentals related questions. The winner is the student that can have the highest correct answer.
The two winners got an Apple Watch 3rd generation ! Yeah ! 3rd generation !!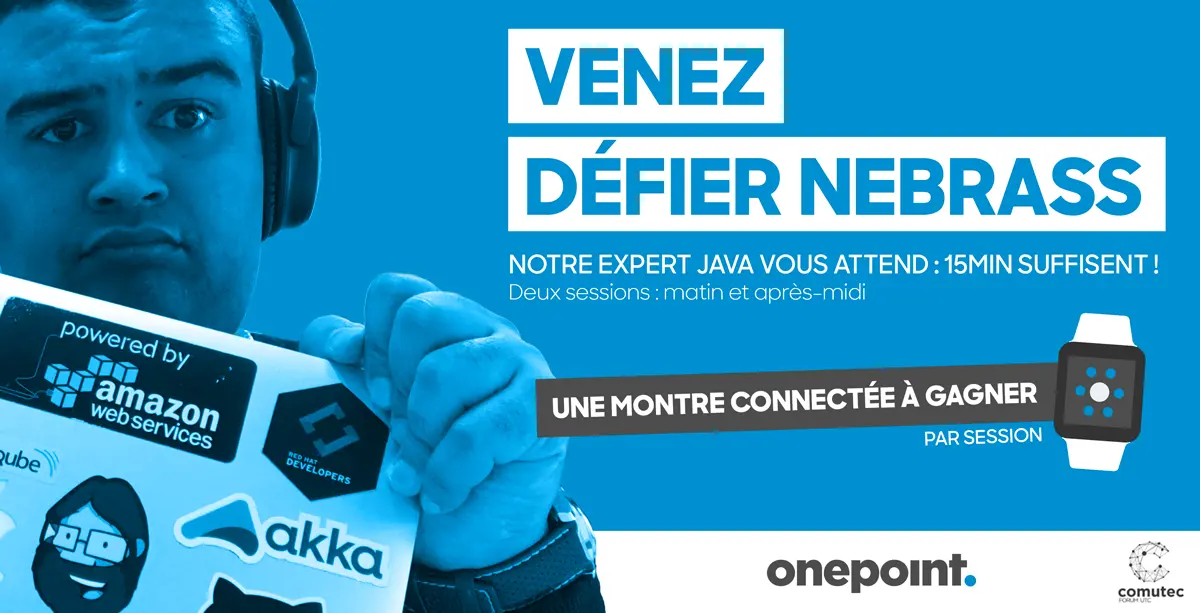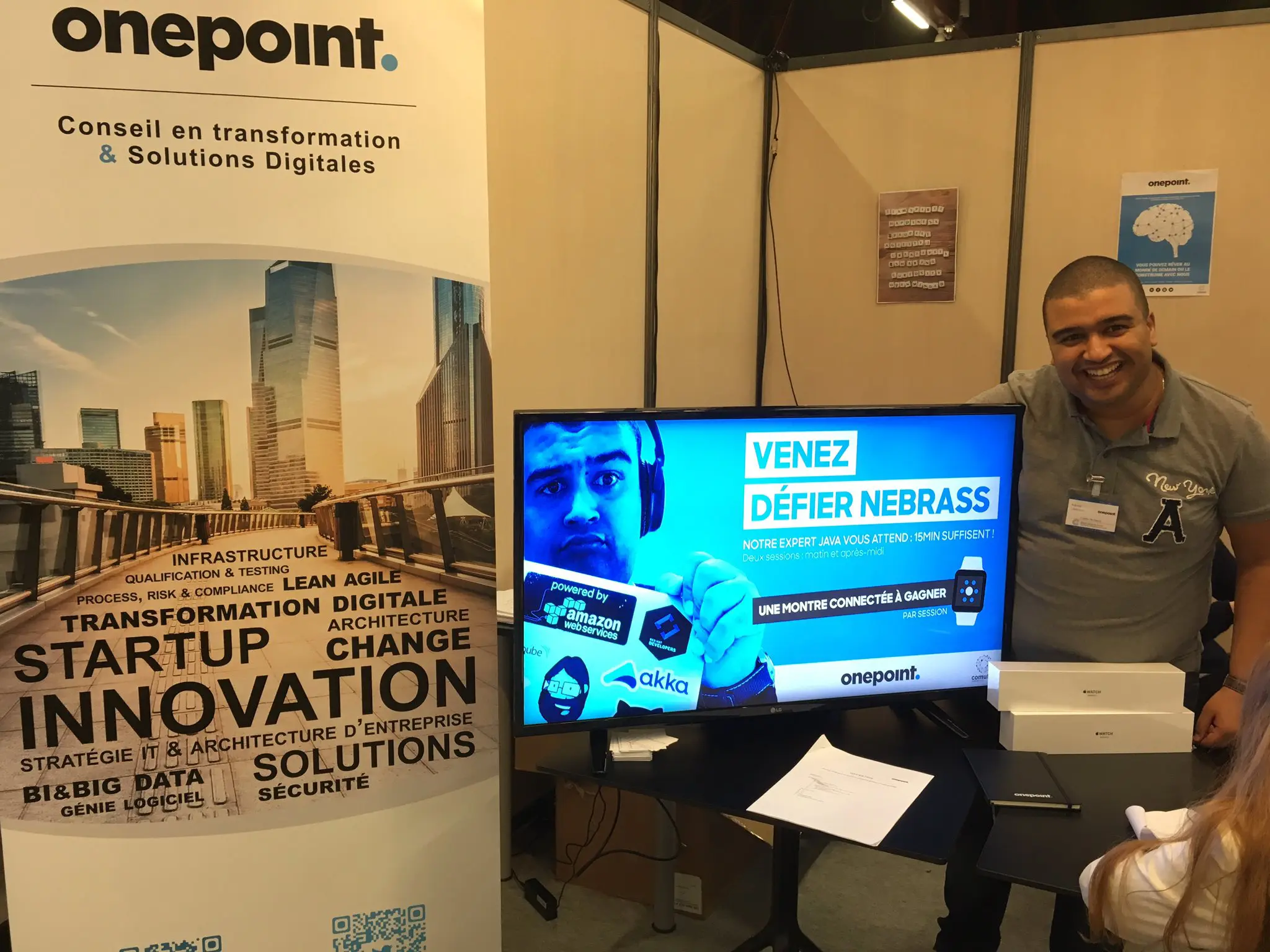 See you next year @Comutec !!