Thursday March 28th, 2019,  night, I was flying from Paris to Tunis.  When I landed and the network came back, I got a mysterious Twitter notification: I am tagged in a tweet published by @OracleDevs :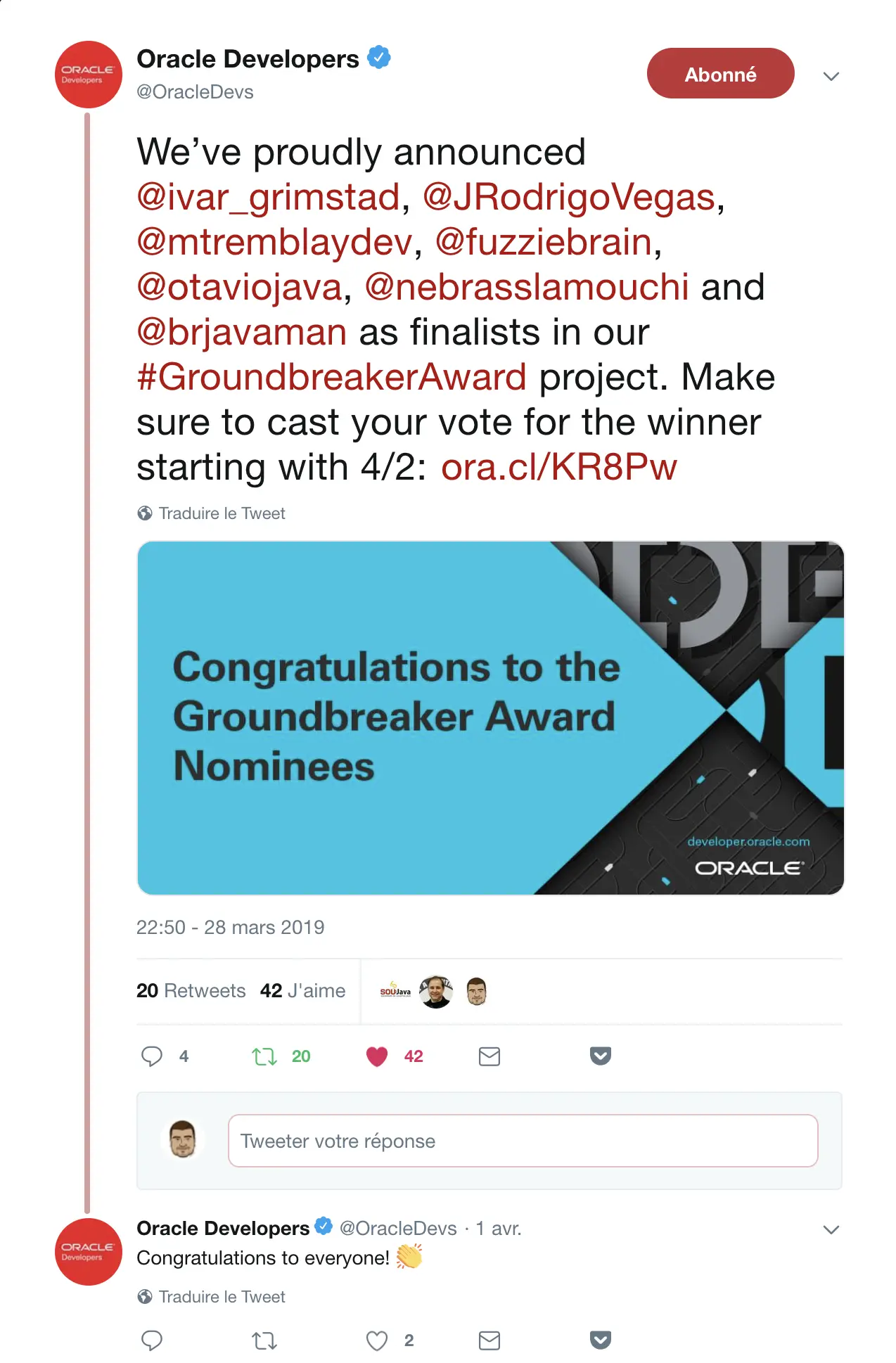 I was extremely happy in a way that I thought maybe I was dreaming. The plane landed nearly 00:30, I was tired, so I was convinced maybe a DayDream, or Early Night Dream, as it was midnight !
I asked my friend Achref Jouida, who was travelling with me, to read the tweet and to explain it to me 😆 I was extremely happy ! This is a moment I was waiting since I started my carrer ! Attending the finals in an international competition program of a company such as Oracle !
Cool ! But ..
what is the Oracle Groundbreaker awards?
The Groundbreaker Awards recognise the outstanding work of talented developers everywhere; those who break boundaries and build new realities every day. All Groundbreaker Award winners will have the opportunity to share their story on stage at Oracle Code in New York on May 21, 2019.
How did I entered into the competition ?
This kind of competitions are based on nominations. Any Oracle community member can nominate the developers whose work has had the most impact on the community and craft.
Nomination were opened between February 25, 2019 and March 22, 2019.
Who are the finalists for the 2019 Edition ?
In this year, there are many big great famous names, such as :
Dr Venkat Subramaniam: My favourite Java speaker

Kent Beck: The father of extreme programming

Marissa Mayer: CEO at Yahoo and VP, Search/UX, at Google

Mitchell Baker: Executive Chairwoman of the Mozilla Foundation
How it works? How CAN I Win ?
OracleDevs Teams select the profiles and filter the nominations, and proceeded to announce the finalists list on March 28th. Then, the community members and developers proceed for voting for their favourite candidates.
The voting link: https://developer.oracle.com/gbvoting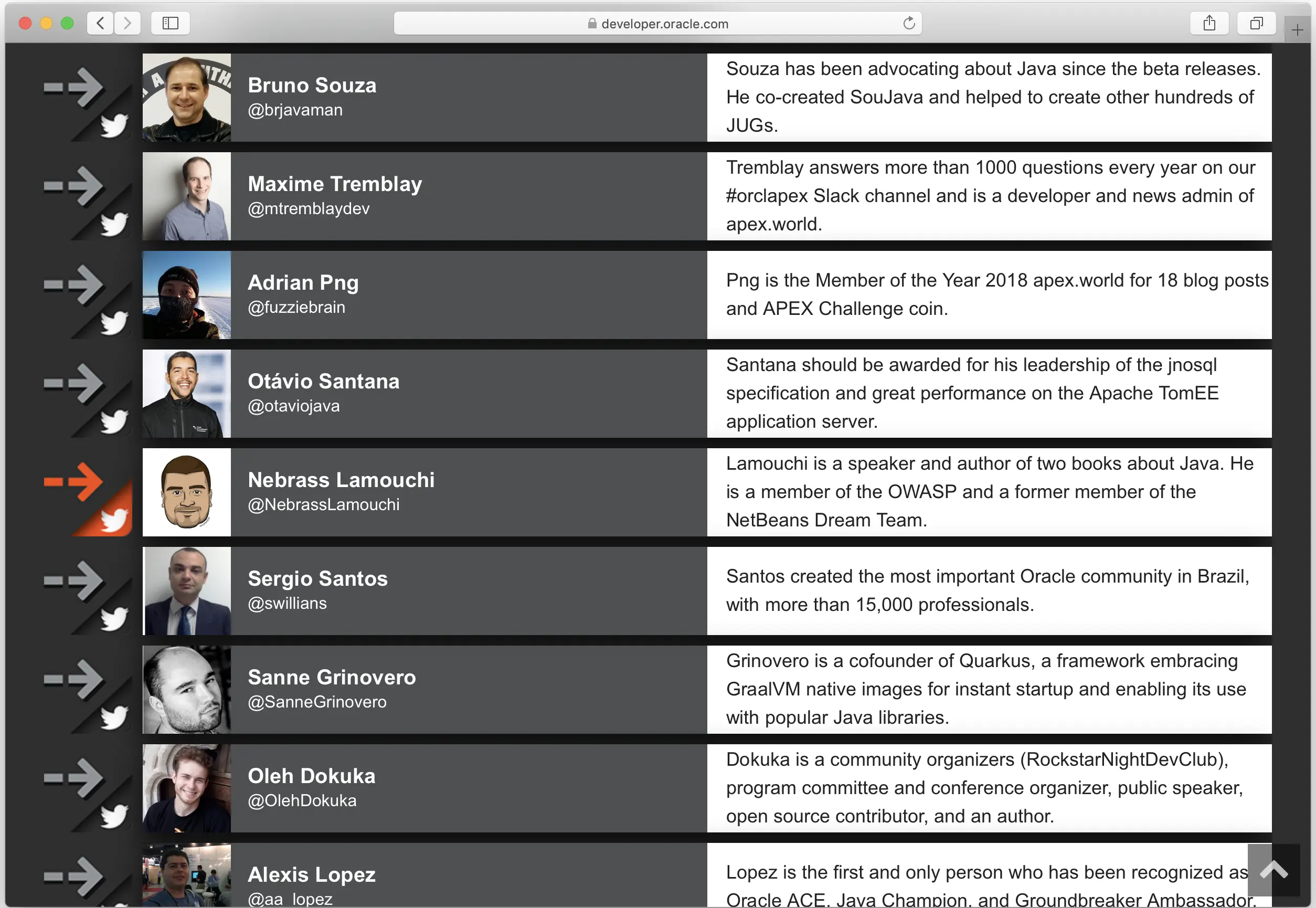 When clicking on the candidate that you like (I hope it will be me 😁), a Twitter new post window will be open to share a pre-filled text:
I'm casting my vote for Nebrass Lamouchi @NebrassLamouchi to win a #GroundbreakerAward, presented by @OracleDevs: https://developer.oracle.com/newfaceofgreatness
Voting will be closed on April 19th. So harry up ! Time is going on ! 😁
Final words 😇
Being finalist in the Groundbreaker Awards was one of the greatest moments of my life ! Being in competition with people such as Dr Venkat, Marissa Mayer and Mitchell Baker is a huge honor for me ! I am extremely happy to get such as chance.. to be in the same challenge with such as great professionals.