We organized, at Onepoint, our first Architecture Meetup, the 19th of July, in our beautiful headquarters in Trocadéro, Paris.
Our first edition's guest: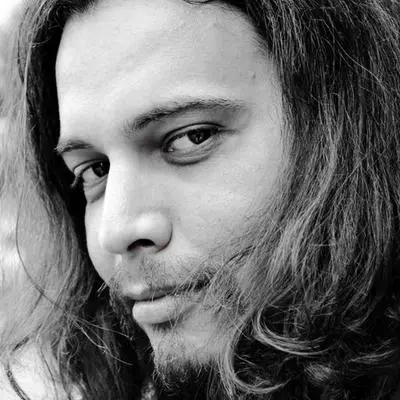 Aymen El Amri : the founder of eralabs a consulting and training company and, a community hub. He help companies build and learn how to build modern and cloud native applications.
He's written tech books like Painless Docker and founded online communities like DevOpsLinks and Kaptain.
Aymen's talk was:  Architecture At The Cloud Native Era.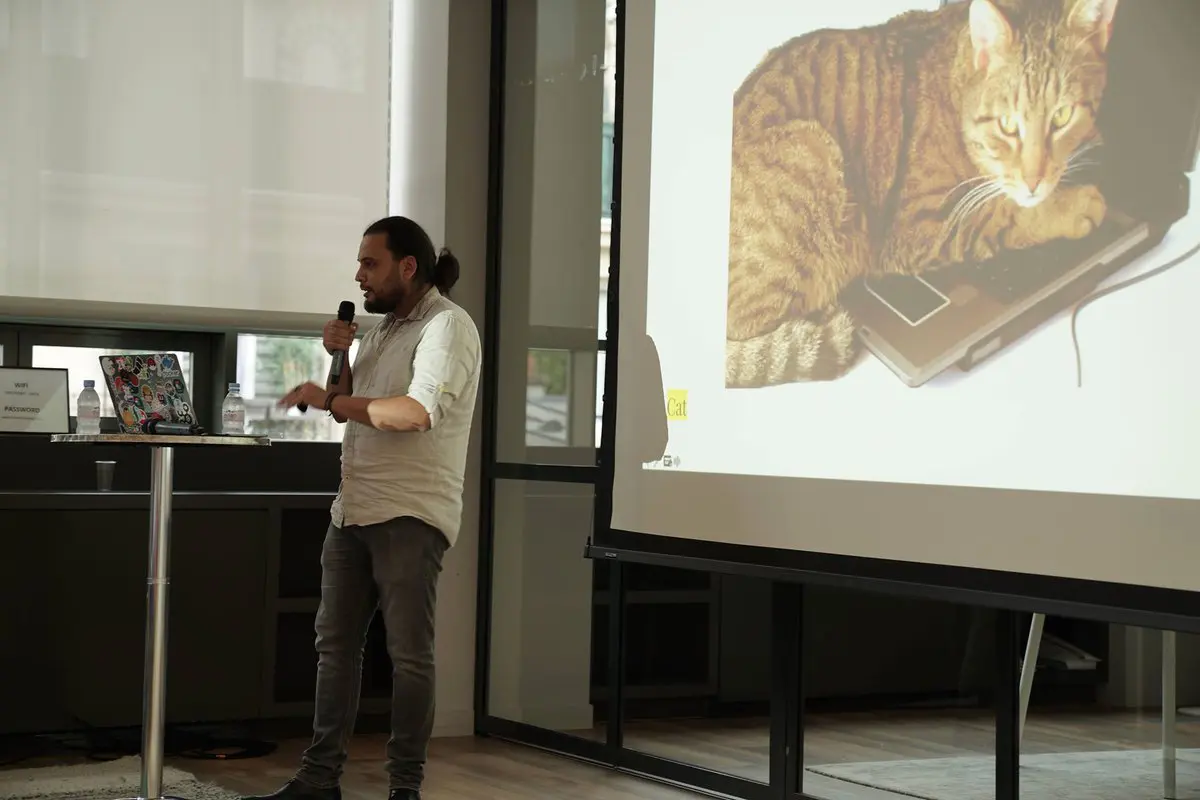 From our teams in Onepoint:
Mahdi Zahraoui, Technical Leader working on Architecture & Big Data, gave a great talk about "Migrating from monolithics to microservices - Best practices and patterns".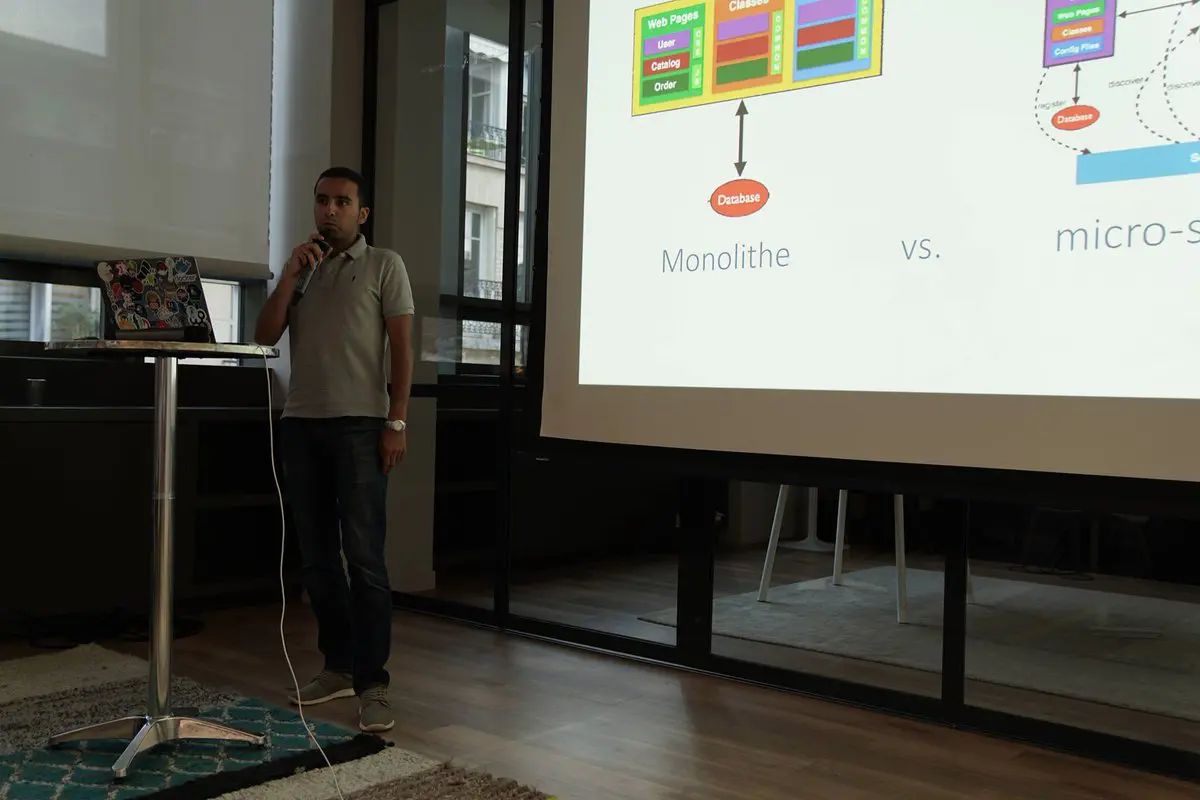 Rached Jouida, Expert DevOps & OpenShift Evangelist, and me, have presented a talk about "The meeting of microservices and Kubernetes & OpenShift".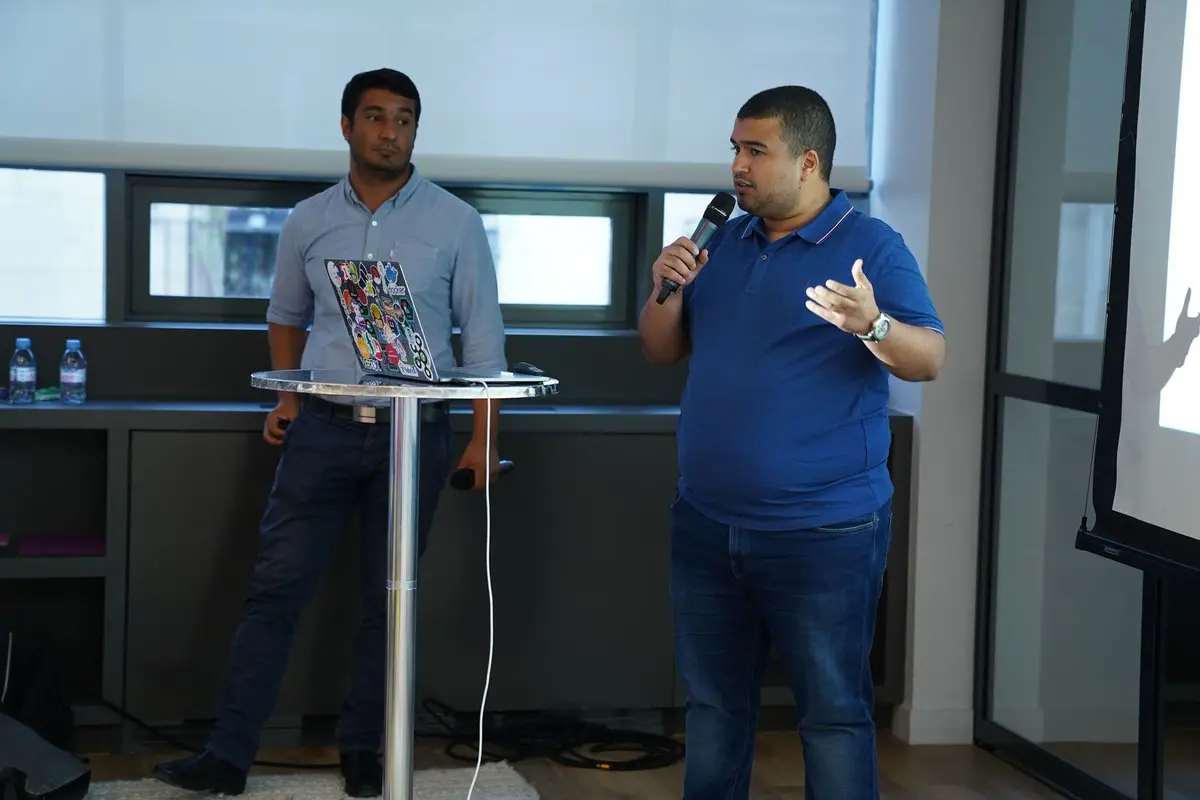 We are extremely happy because we had many many persons interested and attended the first edition. We got many great comments on Meetup.com and even on Linkedin :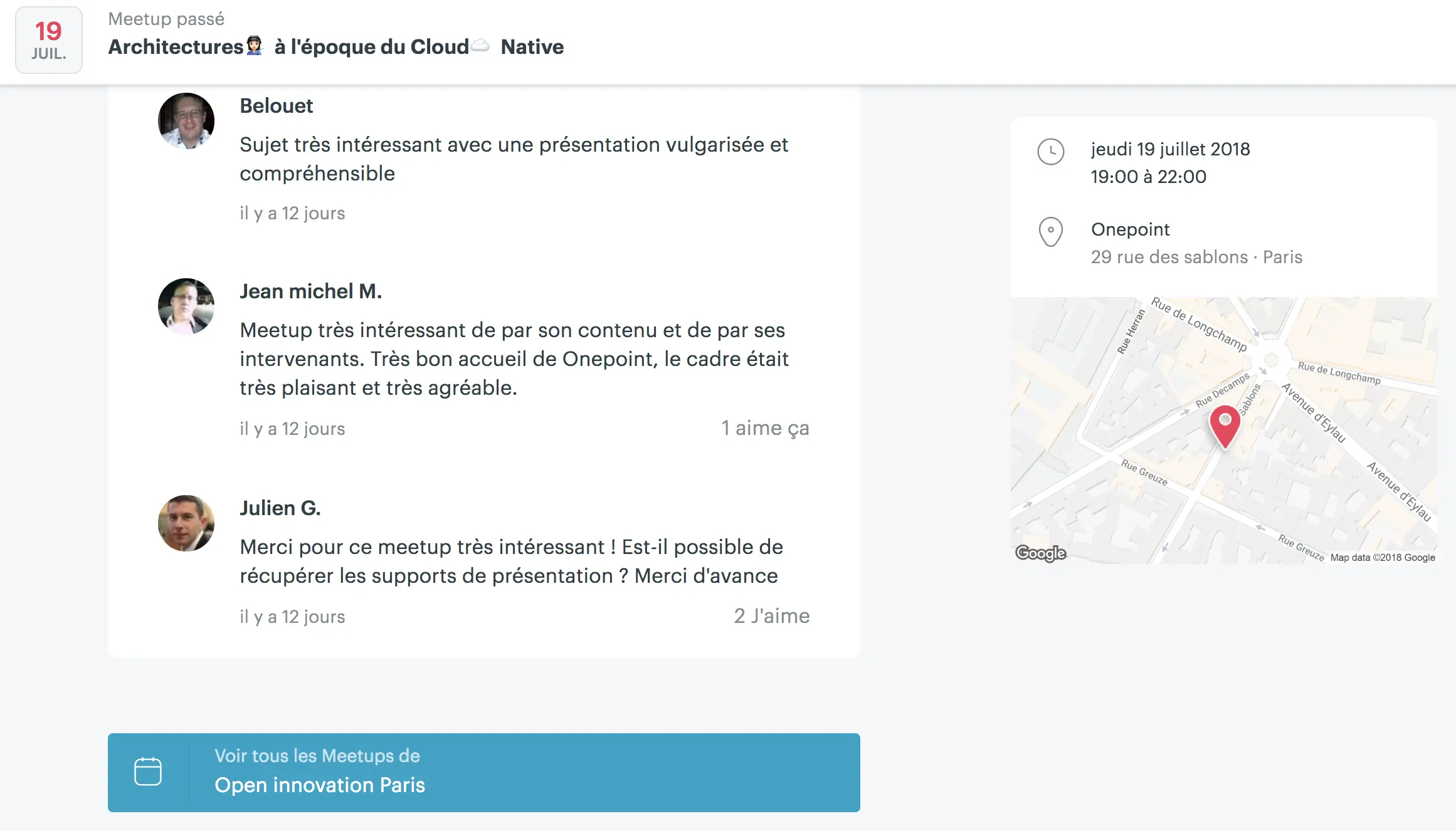 We will keep working on the next Meetup, which will be held on September. I will keep the subject and guest name secret.. Stay tuned 🤩
By the end of this post, I would like to express my gratitude to Aymen for accepting my invitation, and for Mahdi & Rached for their great performance and for great talks.